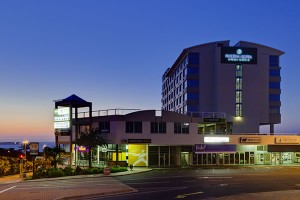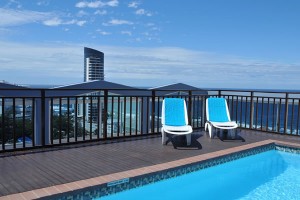 The event will be held at the Protea hotel in Umhlanga, a small town by the beach which is situated 20 minutes north of Durban.
Umhlanga is a residential, commercial and resort town north of Durban on the Sugar Coast of KwaZulu-Natal. It offers a wealth of entertainment, restaurants and nature trails. The village was built along the beach. Ocean enthusiasts and outdoor adventurers will love the environment: surfing, deep-sea fishing, whale watching and dolphin viewing.
Umhlanga is also close to the oldest proclaimed natural park South Africa, Hluhluwe-Umfolozi Game Reserve. The park is situated at 280 km North of Durban, in central Zululand, and is well known for its rich wildlife and conservation efforts. It is the only state-run park in KwaZulu-Natal where all the Big Five games animals occur. And thanks to considerable conservation efforts, the park has now the largest population of white rhino in the world.
For the one that have a preference for hiking and mountain views, Durban is situated at about 2 to 3 hours from the Drakensberg (Dragon Mountains), also called the berg. It is the highest mountain range in Southern Africa, rising to 3482 metres in height, and offers amazing hiking experiences. It also  hosts the only independant state in the world that lies entirely above 1000 metres in elevation, with a lowest point of 1400 metres, and if thus the highest in the world, the Kingdom of Lesotho.